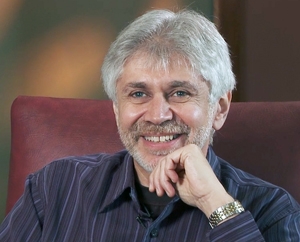 A widely sought-after speaker and consultant, and well known advocate for people with disabilities, Dale DiLeo has provided training throughout the US and in Australia, Canada and Europe on community inclusion for persons with disabilities. Dale has trained over 150,000 participants over the past 40 years, serving as the keynote for the European Union of Supported Employment in Oslo, Norway and presenting again in Barcelona, Spain. He has consulted with state and private agencies, universities, professional associations, and corporations. He is the Past President of the Board of the Association for Persons in Supported Employment (APSE), and is the lead author of that organization's highly respected Ethical Guidelines in Supported Employment. His latest book, Raymond's Room, focuses on ending the shameful segregation of people with disabilities in community life.
Come down to our ice cream shop! Your patronage supports jobs for the people with disabilities who work here!Hmmm. The idea of social enterprise is a wonderful concept. Having a business that incorporates diversity and funnels its profits into social causes, including supporting people with disabilities, has much potential. But here's the problem. Agencies that are charged with getting people community employment are using the concept as a systems model to be replicated as a significant part of their solution to unemployment. This has turned into a bit of a sideshow.Three years ago, I wrote a blog post that took [...]
Interested in Web Courses on Disability-Related Topics?