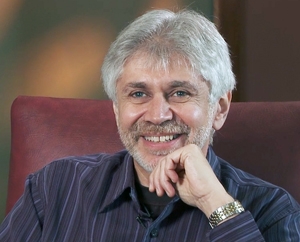 A widely sought-after speaker and consultant, and well known advocate for people with disabilities, Dale DiLeo has provided training throughout the US and in Australia, Canada and Europe on community inclusion for persons with disabilities. Dale has trained over 150,000 participants over the past 40 years, serving as the keynote for the European Union of Supported Employment in Oslo, Norway and presenting again in Barcelona, Spain. He has consulted with state and private agencies, universities, professional associations, and corporations. He is the Past President of the Board of the Association for Persons in Supported Employment (APSE), and is the lead author of that organization's highly respected Ethical Guidelines in Supported Employment. His latest book, Raymond's Room, focuses on ending the shameful segregation of people with disabilities in community life.
Many of us who have been in the field of the employment of people with disabilities have been working to tear down a wall of segregation. But there are those who are now trying to rebuild it brick by brick. When I spoke at the APSE Employment First Conference a few weeks back, I spelled out some of the outlandish claims pro-segregation advocates were making – for instance, that current laws and policies are restricting choice because they limit segregated placements. I pointed out how well-organized these segregationists are. They include many national agencies who provide disability services. I believe [...]
If you are unfamiliar with the term "ableism", it is a word, much like racism, that describes a societal condition that leads to the widespread discrimination and segregation, but in this case focused on those with a disability label. If ableism describes the culture that subjects people with disabilities to rejection, how do we analyze a service system that tries to help people, but in doing so, ends up reinforcing ablistic values of the culture? This is something I call "benevolent ableism." when well-meaning people set up programs or services that also segregate or send messages of stigma due to [...]
How often do we see it when we look back at our work year? Task forces created, planning groups assigned, attending meeting after meeting, writing goals and objectives, action plans, giving assignments, and then… and then… We look back, and then look around, and we notice that things are not really that different. It's the Perpetual Planning Syndrome. Planning, with all its complexities, still has one purpose. And that is to make the things we DO – the actions we take - for ourselves, our agencies, and others, more efficient, effective and meaningful. That's because haphazard actions to try to [...]
Come down to our ice cream shop! Your patronage supports jobs for the people with disabilities who work here!Hmmm. The idea of social enterprise is a wonderful concept. Having a business that incorporates diversity and funnels its profits into social causes, including supporting people with disabilities, has much potential. But here's the problem. Agencies that are charged with getting people community employment are using the concept as a systems model to be replicated as a significant part of their solution to unemployment. This has turned into a bit of a sideshow.Three years ago, I wrote a blog post that took [...]
Interested in Web Courses on Disability-Related Topics?